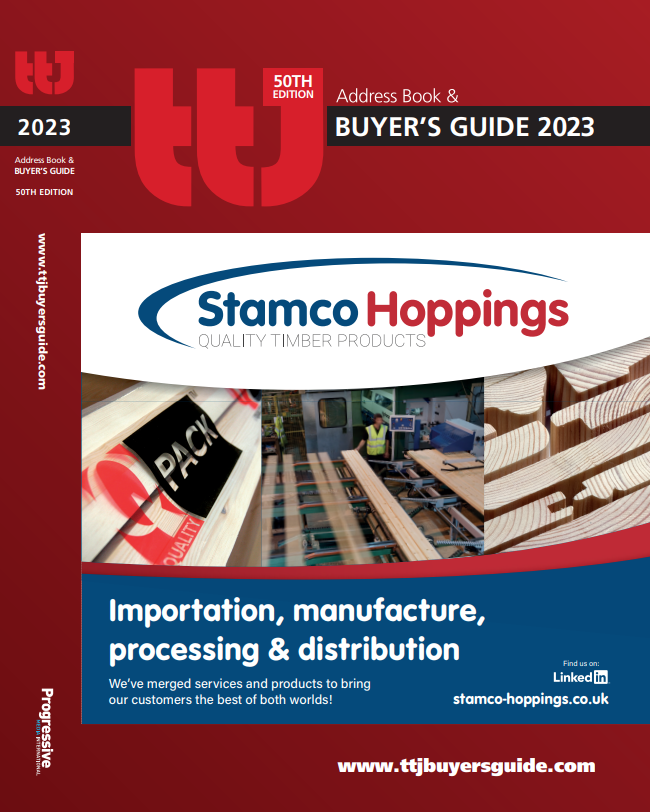 Brought to you by the publishers of The Timber Trades Journal, the TTJ Address Book & Buyer's Guide provide named contacts in our Who's Who, complete with job titles and company listings; products & services specific to your industry – from insulating boards to edge banding, preservation services to woodshaving machines; key companies operating in your industry, plus key personnel, products & services and email addresses.
PLUS – GUIDE TO TIMBER CERTIFICATION – suppliers of certified timber & finished products are clearly highlighted, so you can easily identify who's producing products from sustainable sources.
To order single issues, please contact us by phone at +44 845 0739 607 or email at cs@ns-mediagroup.com.